How to Configure Ivacy on Huawei Router (PPTP)
6302 Views

March 21, 2020

Andrew

34 Comments

2
Before you begin, please make sure that:
You have a working internet connection
VPN Supported Router.
Own a premium Ivacy account (If you do not already own one, you can buy a subscription from here)
This image shows how your VPN setup will look like:
1a. Shows an Ethernet connection from router to computer.
1b. Shows wireless connection from the router to computer.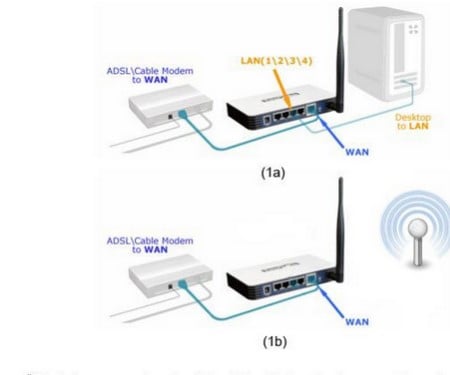 Browse to your router's administration panel.
Open VPN on the left-side menu, and expand the PPTP section.
Enter this configuration:
• Enable PPTP LAC: Checked
• LNS address: Enter an Ivacy server address. You can find our server addresses here
• Hostname: Anything you want, for ex: – Ivacy or Ivacy PPTP, etc.
• Tunnel password: Leave empty
• Hello Interval (seconds): 60
• PPP Username: Ivacy username
• PPP Password: Ivacy password
• Connection mode: Auto.
Click Save
You are connected with Ivacy VPN. Enjoy Privacy with Ivacy.