How to Configure Ivacy on Arris Router (PPTP)
2853 Views

March 21, 2020

Andrew

No Comments

1
Before you begin, please make sure that:
You must have an active internet connection.
VPN Supported Router.
Own a premium Ivacy account (If you do not already own one, you can buy a subscription from here)
1. This image shows how your VPN setup will look like:
1a. Shows an Ethernet connection from router to computer.
1b. Shows wireless connection from the router to computer.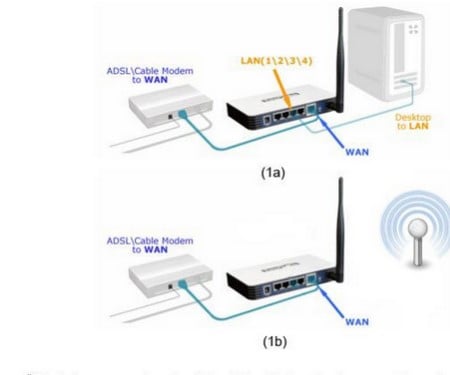 In order to set up a PPTP connection on your Arris router, please access your router first.
• Under WAN Setup, please change your Connection Type to PPTP.
• Put a check on Enable PPTP.
• Enter your Ivacy username and password.
Use the below settings for Server Address and other fields.
• Enter your desired Server Address: Use one of our server names from this list, click here.
• Enter My Internet IP: Get automatically from ISP. If there is no such setting, please skip it
• For My IP Address: leave blank
• My Subnet Mask: leave blank
• Enable Idle Timeout
• Idle timeout: 300
• Enable Keep-alive
• Keep-Alive: 30

Apply the changes.
You are connected with Ivacy VPN. Enjoy Privacy with Ivacy.