IPv6 is the latest internet protocol developed by Internet Engineering Task Force (IETF). Unfortunately, this new protocol is vulnerable and can cause security problems. In order to protect your personal information you should protect yourself from IPv6 leak.
In order to activate IPv6 leak protection, you have to run Ivacy Windows application with admin rights and follow these steps.
Step 1
Click 'Settings' in Ivacy's Windows dialer.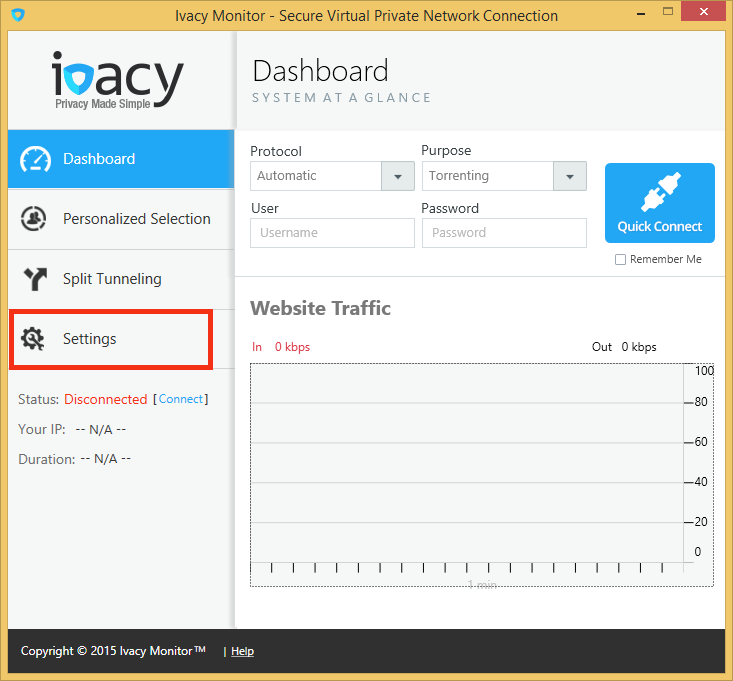 Step 2
Under Security, select "IPv6 Leak Protection", by ticking the check box.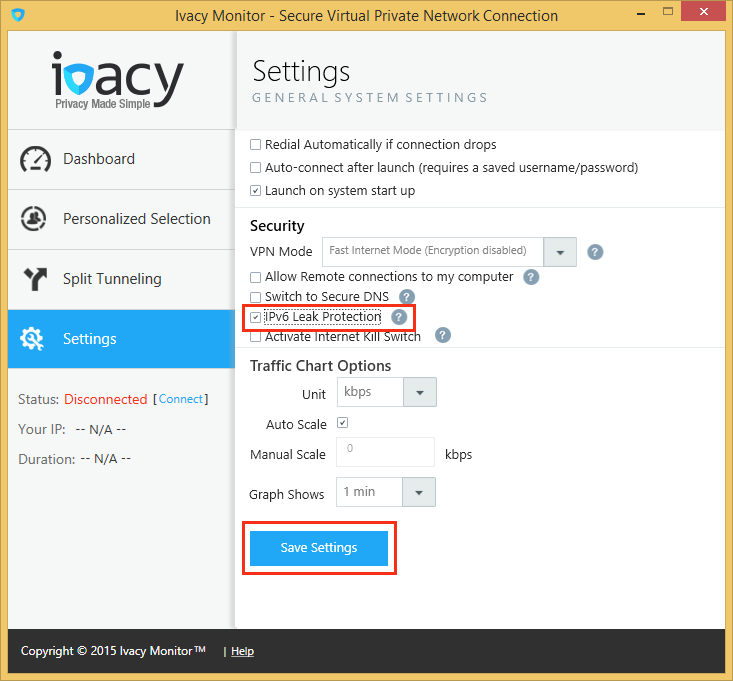 Step 3
Go to "Dashboard", select desired protocol, purpose, username and password (Provided in the email), check "Remember Me" and click "Quick Connect" button.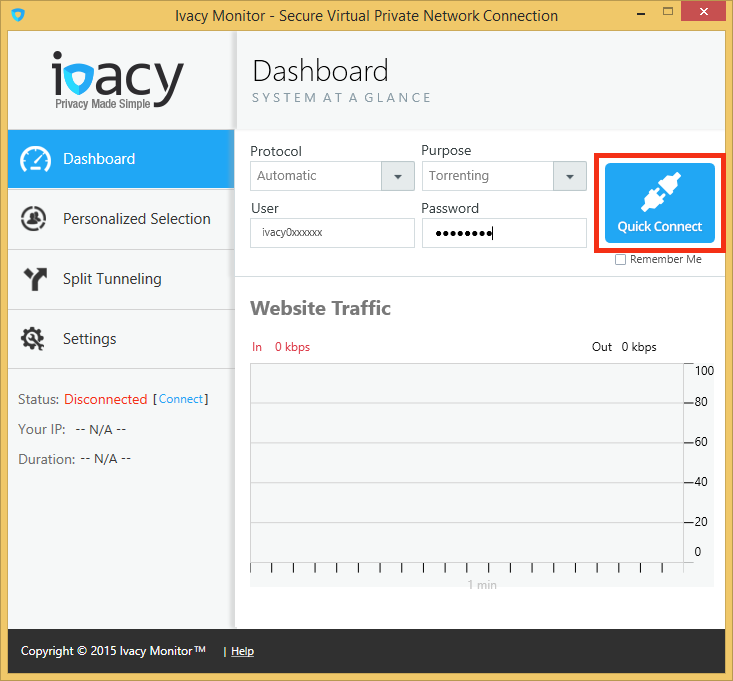 Note: If you want Ivacy to always run with admin rights, you have to open Ivacy properties; under "Compatibility" tab, select "Run this program as an administrator".