Follow these simple steps to discover this great feature:
Step 1
Right click on Ivacy Icon and click "Run as administrator".
Step 2
Click 'Settings' in Ivacy's Windows dialer.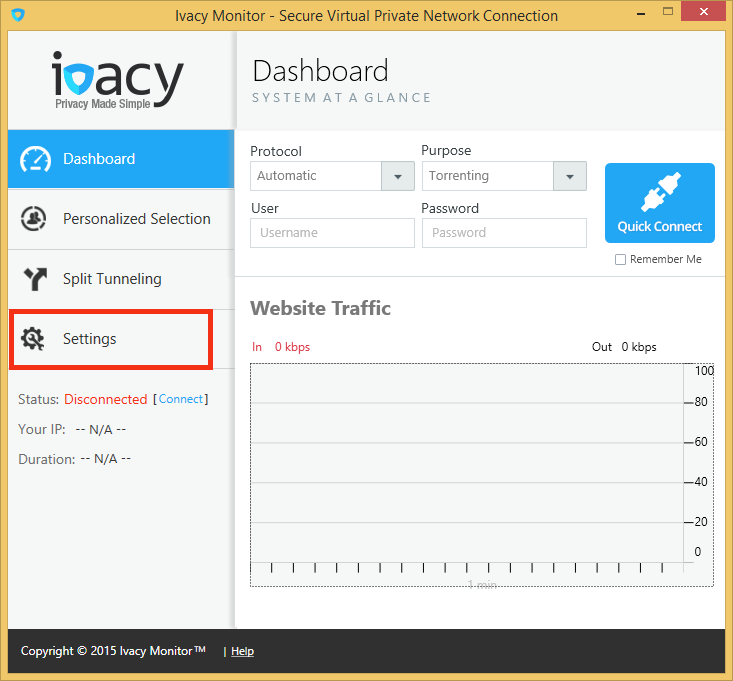 Step 3
Under Security, select "Activate Internet Kill Switch", by ticking the check box.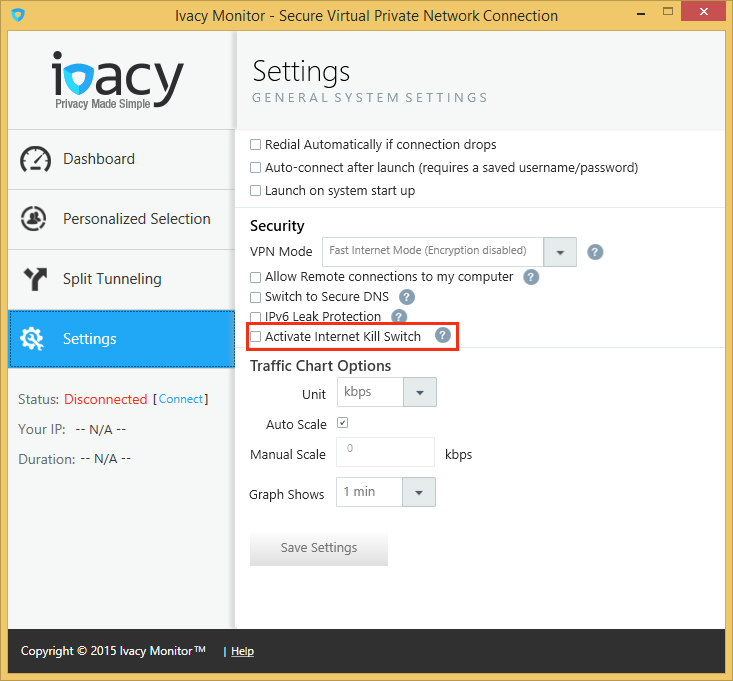 Step 4
After selecting Activate Internet Kill Switch, two more options i.e. "Auto-redial if VPN connections drops" and "Stop internet even if I disconnect the VPN manually" would be visible. Select them if you want to enable them and click "Save Settings".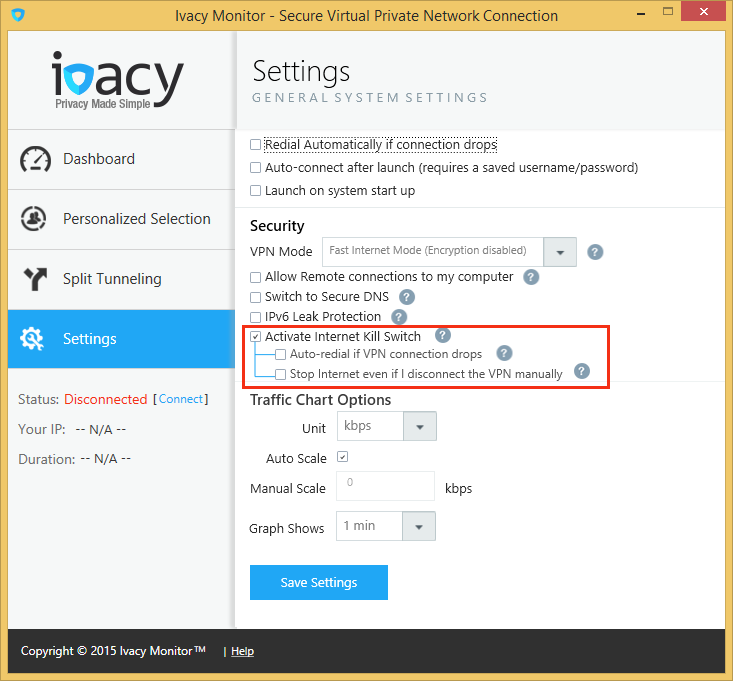 Now connect and enjoy Privacy with Ivacy.
Note: If you always want to run Ivacy as an Administrator, then open Ivacy properties; under "Compatibility" tab, select "Run this program as an administrator".